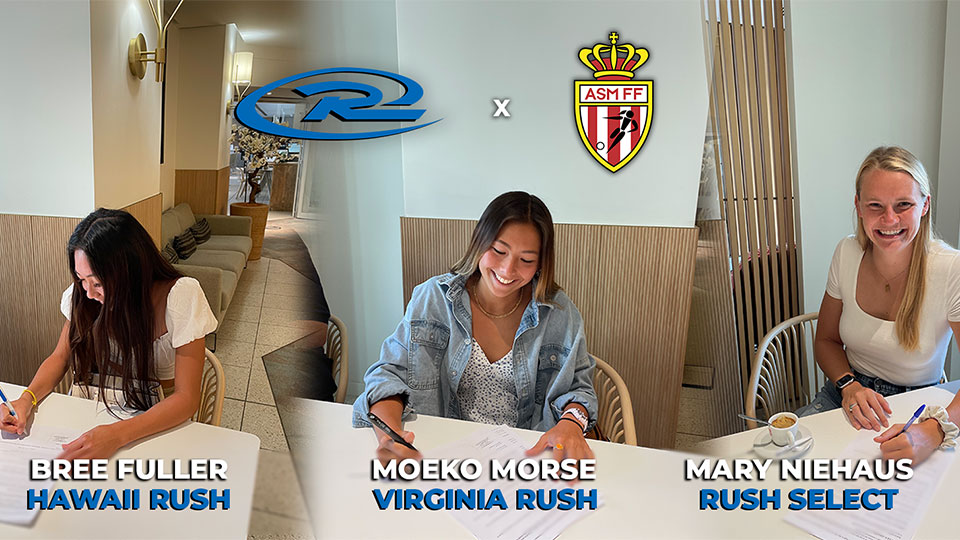 Rush Players Signed With AS Monaco Feminine
Monaco, one of the most iconic countries in the World. Celebrities Grace Kelly, Bono, Roger Moore, and more all live lavisciously in this iconic country.  And now you can add three more names to the list – Bree Fuller, Hawaii Rush; Moeko Morse, Virginia Rush and Mary Niehaus, Rush Select GK.
These three girls were recently signed to the professional team of AS Monaco women on a one year contract to help the women's team be promoted to the second division. They are currently in Monaco with contracts signed, fully furnished apartments, and walking distance to the French Riviera.
The girls are training every morning and ready to take the field by storm. Rush Nation would like to wish them luck on this new soccer journey in their young careers.
Go Rush!