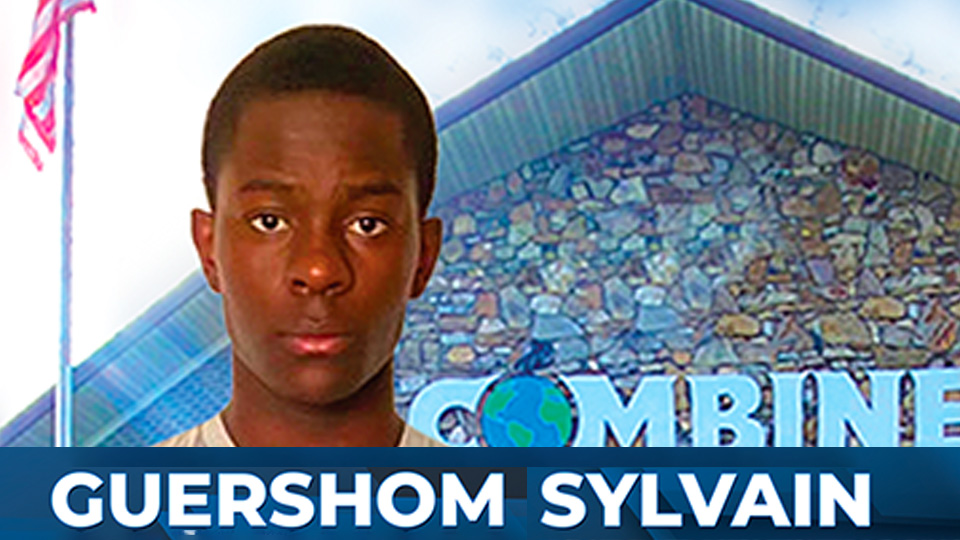 Guershom Sylvain Seizes Opportunity
Three countries and a couple of languages later, Guershom Sylvain has learned how to handle being the new kid. And that's why the Rush '04 striker won't be overwhelmed when he continues both his academic—and soccer—education this fall as part of the Combine Rush boys high school soccer program at Combine Academy.
 Guershom, who plays for the Michigan Rush Lansing club, was recently awarded a full scholarship to attend the young program located on a 43-acre campus just outside of Charlotte, North Carolina. And he is looking forward to the opportunity to continue his development on the pitch and in the classroom.
 "I am excited," Guershom said. "I'm very blessed and very humbled. To be able to train, play twice a week, and study, that's a big dream come true for me, and I look forward to seeing what happens in the future."
 When Rush Soccer's Global Sporting Director Raoul Voss saw Guershom at a recent Rush Select event, it was more than just the prospect of his potential that spurred the full scholarship offer.
 "When I watched him play, he really stood out," Voss said. "He was very engaged in the game and wasn't shy about taking on players, all the kinds of things you want to see. But when I talked to him afterward, he was really top class. There was just a way about him. He just reinforced the idea that this was a player we wanted to support."
 Attending the Combine Rush Academy will go a long way in supporting Guershom to achieve his goal of one day playing in Europe. (Thomas Tuchel, are you paying attention?) But it took more than just the opportunity of playing for a veteran coach like Bob Reasso to convince Guershom's mother.
 "My mom is not a big sports fan," Guershom said. "She's mainly focused on me getting a good education. But she's very supportive, and she said if I can play and also get a good education then she said for me to do it."
 And it's not a surprise given the path Guershom's family has taken.
 Guershom was born in Congo before fleeing the country for Malawi. They stayed in a refugee camp before being admitted to the U.S. when he was six years old.
 "My journey here has really shaped who I am today," Guershom. "Being an immigrant and moving here and learning a whole new language, not many people do that. … It taught me to be a stronger person and adapt to a new environment."
 But moving here was only the beginning for Guershom and his family. It's what's transpired since then that has inspired him to pursue his dream even more vigorously.
 "Seeing my mom who didn't know English, going to classes to learn English—it's shaped me to see how hard she's working," Guershom said. "And it's only made me want to fight harder for my goals."
 Combine Academy soccer coach Bob Reasso, a veteran hall of fame college coach who's had more than 50 pro players under his tutelage, will be the one entrusted with elevating Guershom's game. And Reasso is also looking forward to the opportunity.
 "He's an absolutely intelligent kid — and inquisitive," Reasso said. "He wants to know as much about soccer as possible. So I'm as excited to coach him on the personal side as well as the soccer side."
 Guershom, who named Kevin De Bruyne, Lukaku, and Paul Pogba as some of his favorite professional players to watch, was thoughtful when asked about what part of his game needed the most work.
 "My vision could be better," Guershom said. "I think there's a lot more to know if I can see the game better. I definitely have a lot of room to grow and that's one big thing I wish I could improve on."
 Guershom is seeing clearly now—and by all indications, it's a bright future.