Are You Ready?
The Next Rush Select Event
About
What is Rush Select?
More than an ODP
Why Rush Select?
Rush Select is dedicated to providing unwavering support and motivation to our most exceptional players. Our program is specifically designed to offer personalized attention to our top athletes, empowering them to realize their dreams of becoming professional athletes or excelling at the highest collegiate level.
Our outstanding male players have the chance to be selected to attend our soccer-specific boarding academy Altitude Rush in Port St. Lucie, Florida. This incredible opportunity exposes them to a high level of soccer-specific training and provides direct college exposure. On the other hand, our exceptional female players have the opportunity to receive opportunities in the United States and overseas.
Unlike many programs in the US that make empty promises, Rush Select ensures genuine opportunities. Our pathways are authentic, and this program serves as a catalyst for players to reach their maximum potential and ascend to the highest echelons of their abilities.
Rush Select Player Pathway
Pro
DI
NK Varazdin, Croatia (mens)
Dimas Escazu, Costa Rica (womens)
DII
DIII
TFA Dubai, UAE (mens)
1.FFC Kaiserslautern, Germany (womens)
Rush Select Academy
The Rush Select Academy is the pinnacle of Rush's youth development pathway and the home base of our club. Through our worldwide network of scouts, Rush Soccer identifies top talent to join us at the RSA and adopt a professional aspiring lifestyle and training schedule, with the objective of reaching our professional Rush teams or the top college levels in the USA.
Rush Select Academy prepares student athletes for challenges on and off the soccer field. This high-performance soccer academy focuses on optimizing the physical and mental performance of each student accepted into the accredited K-12 program. This internationally-renowned Soccer Academy attracts and shapes top student athletes from around the world.
Learn More
Rush Select National Team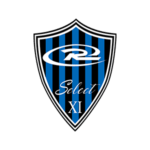 Regional Team - International Rush Cup
Players have the exclusive opportunity to join their respective regional teams and showcase their skills at the highly anticipated International Rush Cup. This exhilarating event brings together regional teams, vying for the esteemed title of The International Rush Cup Champions. Over a span of four days, players engage in fierce competition while being closely evaluated by the distinguished Rush Select National Staff and College Coaches. The International Rush Cup serves as an excellent platform for elite Rush players to deepen their understanding of the Rush program and potentially gain recognition for higher-level playing prospects. Exceptional performers will be identified and chosen to join the National Teams for upcoming events, further advancing their athletic journey.
Learn More
Regional Rush Cup & Showcase
To become a part of Rush Select, the initial step involves participating in one of our Regional Rush Cup & Showcase events, allowing you to catch the attention of the esteemed Rush Select Scouts. These events are strategically designed as tryouts, and we highly recommend attending with your entire team. While individual sign-ups are permitted, it's important to note that each Rush Cup & Showcase is primarily a team-oriented occasion. This deliberate approach enables our Select staff to witness players in their optimal element, showcasing their skills in a natural and authentic environment.
Find Your Rush Cup
Step 1
The Rush Cup & Showcase Tournament Series
For U13 players, the first step to join Rush Select is to participate in the one-of-a-kind Rush Fest! On the other hand, U14-U19 players are required to attend a Regional Rush Cup & Showcase tournament, where they will have the opportunity to showcase their skills in front of the discerning Rush Select Scouts. These events are conveniently organized by region, ensuring easy accessibility for our members. Designed as tryouts, we strongly encourage you to attend these events with your entire team. While individual sign-ups are also accepted, it's important to note that Rush Cup & Showcase tournaments are primarily team-oriented occasions. This approach allows our Select staff to witness players performing at their best in a natural and authentic environment.
Register today, either as a team or as an individual, and unlock the tremendous opportunities Rush Select offers. As one of the leading programs in the country, Rush Select is dedicated to helping your athlete reach the next level of their soccer journey.
Find Your Regional Rush Cup & Showcase
on the Adjacent Map
Select The Nearest Rush Cup & Showcase Event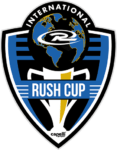 Nov 16th - 19th, 2023
The International Rush Cup stands as the premier U14-U15 Rush Select Regional Event, bringing together the finest players from the Midwest, West, Northeast, South, and Canada Regions. This year, we are thrilled to introduce U16-U18 Select teams, engaging in fierce competition against top teams from MLS Next, ECNL, and across the globe. The International Rush Cup serves as a gateway for players to propel themselves to the next level, aiming for a spot in a Rush National team. Please note that the International Rush Cup operates on an invite-only basis. Eligible players will receive an email invitation to register and participate in this esteemed event.
Over the course of four action-packed days, players will showcase their skills while receiving evaluations from the esteemed Rush Select National Staff and College Coaches. This extraordinary opportunity not only allows top-level Rush players to gain deeper insights into the Rush program but also provides a chance to be recognized for higher-level playing prospects. The standout performers at the International Rush Cup will be identified and handpicked to join the National Teams for upcoming events, unlocking further avenues for their athletic journey.
Get Noticed
Attending Scouts
Also in attendance will be top scouts from Minnesota United, Wolfsburg, Virginia Beach United, Cedar Stars Rush, Flatirons Rush, Bluffton Rush WPSL, Colorado Rush WPSL, Minnesota Aurora, Duisburg and Koge.
which region has the most
previous championships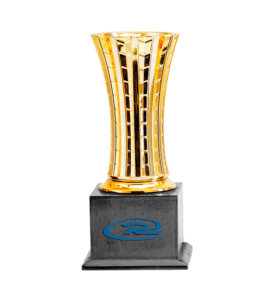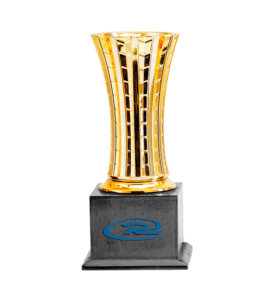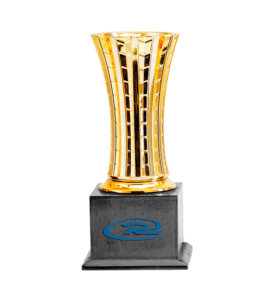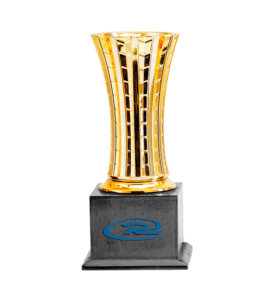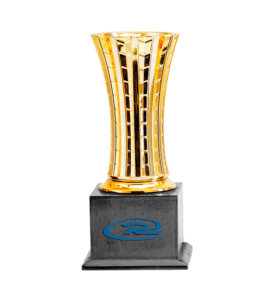 Invitation Only
PDT
PDT serves as the esteemed U13-U18 Rush Select National Event, gathering the crème de la crème of players from around the globe. This invite-only event requires players to receive an email invitation in order to register and participate. Over the course of four days, players will converge at PDT, engaging in spirited competition while being meticulously evaluated by the Rush Select National Staff. PDT presents an exceptional opportunity for elite Rush players to gain deeper insights into the Rush program and to be recognized for higher-level playing prospects. Standout performers at PDT will be identified and handpicked for exclusive future events. For age groups U13-U17, both A and B National Teams will be formed, while the U18 group will consist of a single team.
USYS National League Elite 64
We are thrilled to announce our participation in the inaugural USYS Elite 64 National League. After years of hosting event-based Select programs, we firmly believe that the E64 will revolutionize the development of our players and teams, providing a distinctive pathway. Rush Select has been accepted into the Desert conference for girls and the South conference for boys and girls. This remarkable opportunity enables our Rush Select program to pioneer a league-based approach, aligning with the direction the majority of the country is heading towards.
Learn More
At Rush Select Events
Coaching Education
Rush Select events prioritize creating exceptional experiences for attending coaches. As part of our commitment, we organize immersive Coaching Education workshops led by Rush Soccer's Sporting Project Director, Pablo Toledo, and the club's top Technical Staff. These workshops offer a comprehensive learning experience, encompassing both classroom and field sessions. Coaches actively engage in discussions, conduct training sessions, observe renowned coaches in action, and evaluate adherence to the Rush Way in various aspects, including coaching games and training sessions. These interactive and comprehensive events foster self-reflection and lively debates on key elements of youth soccer. We extend a warm invitation to ALL coaches to participate in these workshops whenever time permits during the event.
Learn More About Rush Soccer Development
GENERAL INQUIRIES
FREQUENTLY ASKED QUESTIONS
Do I have to Attend the Rush Cup and Showcase with my team?
It is highly encouraging you to come with your team, but there will be options for individuals to register and be placed on other Rush teams attending if you cannot come with your local team.
How Can My Player Make The Select Team?
Players are scouted beginning at the Rush Fest with the U13 age group. We also take recommendations from each club's Technical Director to form the pool of players for each age group. The U14 & U15 players will be scouted at the Centers to be selected for a regional team and then later a national team. U16-U18 players will be selected for a national first or second team. The pool of players is constantly evolving and players come and go as the team ages up. Making the Select team once does not mean a player will always be involved and players can be added to the pool at any time with a Technical Director or Scout recommendation.
Who Is Eligible to Play for a Select Team?
Any Rush player between the ages of U13 and U18 who is in good standing with their home Rush club is eligible to be selected.
Who Coaches the Select Teams?
Top Rush coaches from around the country make up our coaching staff. We currently have coaches from more than 25 clubs around the nation on our staff.
What Are The Costs Involved?
Costs vary depending on the event, but will usually be in the $400-$800 range. International trips will cost more due to airfare and length of trips, but fundraising opportunities will be provided to help offset costs for those events. There is also a limited budget for scholarships. We try to help as many players as we possibly can with our limited resources.
PLEASE CONTACT US
ADDITIONAL QUESTIONS?