Building Blocks for Success
The Rush Player Pathway
The Rush Pyramid is a visual representation of the Rush Player Pathway. Each step needs to be reached by players looking to continue to climb to the top of their soccer careers. The pathway starts with a strong foundation of Rush's Core Values. From there, players can advance through the Developmental and Competitive programs. Skilled and ambitious players will have opportunities to compete for Rush on Regional Select teams as well as National Select teams and beyond.
Accountability. Humility. Passion. Respect. Advice. Safety. Empathy. Enjoyment. Leadership. Tenacity. Unity.
Step 1: Rush Core Values
The first step on the Rush Player Pathway is understanding the Rush Core Values. These Core Values embody everything that is Rush Soccer and the basis of becoming a strong, successful player on and off the field.
Accountability – Be accountable for your actions and hold others accountable for their actions. Who am I ultimately accountable to, and who judges my work?
Advice – Seek out advice and aspire to be the best. In order to learn, we must be open to learning and consider the advice of others. Are you coachable?
Empathy – The ability to understand and share the feelings of another. Empathy is at the core of solid relationships.
Enjoyment – Enjoy your work, this is a gift. The desires of diligent workers are satisfied.
Humility – Apologize when you make a mistake. Forgive others and do not look back.
Leadership – Leaders strive to be trustworthy, honest, and sincere. They possess traits such as integrity and honor. They are willing to serve others and sacrifice their own interests. Leaders are constructive and hardworking.
Passion – Passion always trusts, always hopes, and always perseveres.  Passion never fails.
Respect – Respect everyone. Respect the opponent, the rules, your colleagues, your superiors, and your subordinates. Be thoughtful and considerate.
Safety –  Our environment is safe. This includes the office, our travels, the fields, and our bodies. Safety is not only physical safety from harm but safety from ridicule and attack. We are comforted and encouraged in the club. We portray self-control and kindness to our staff, our colleagues, and players.
Tenacity – To be successful, persevere…. persevere but do not be anxious. Fear no one. Be strong and courageous. Work when no one is looking, even when the circumstances are not right and everyone else quits. Diligence never loses because it never quits. Outwork your opponent, and most importantly, work smart. Don't wait for external inspiration. The people who go far do so because they motivate themselves and give life their best, regardless of how they feel.
Unity – Together all things are possible. When your teammates are down, bear each other's burdens; conversely, celebrate your teammate's successes.
Developmental and Competitive Levels of Play
Step 2: Local Rush Clubs
Once a player understands the Rush Core Values they can advance through the Developmental and Competitive programs offered at their local Rush club.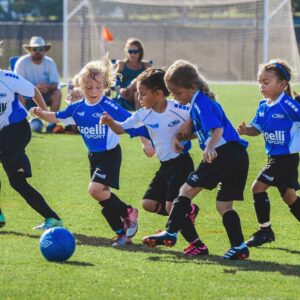 Developmental
Developmental or recreational soccer is the 1st step for a player entering the sport. Interested in simply enjoying the game, developmental soccer is made for everyone.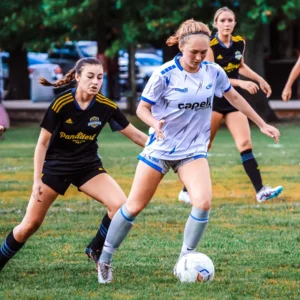 Competitive
Competitive soccer is for the player that wants more. He or she is interested in learning more about the game and interested in learning how to get better.
Becoming an Elite Player
Step 3: Rush Select
The Rush Select program is an international program in which Rush Soccer forms "all star teams" that are comprised of the top Rush players from all across the world. The program starts from age U13 and is available through a players career with Rush Soccer ending at U19. These teams attend various events, both in the US and internationally on a yearly basis. The players get to see new ideas, play with top talent, learn from new coaches and develop as a player in a way most across the country can not. The programs aim is to give the top players within Rush unique learning experiences that help them evolve as both a player and a person.
Learn More about Rush select
Getting Scouted
Regional Rush Cup & Showcase
The first step for being a part of Rush Select is attending one of the four Regional Rush Cup & Showcase tournaments to be seen by the Rush Select Scouts. Each event is designed to be a tryout of sorts where you are encouraged to attend with your entire team. This is designed this way so the Select staff can see the players perform their best in the most natural environment. The Rush Cup & Showcase events are divided regionally, West, Midwest, South, Northeast, to give our members the easiest access possible.
Regional Team Invitation Only
Rush International Cup
The International Rush Cup is pinnacle of the U13-U15 Rush Select Regional Events. It is for the best players within the Midwest, West, Northeast, South, Canada, and Puerto Rico Regions. This is where players come to be pushed on to the next level which is making a Rush National team. The International Rush Cup is an invite only event. Players who are scouted from a Rush Cup and Showcase event will receive an email invite in order to be eligible to register and participate.
Regional Team Invitation Only
PDT
Regional Select players will come to PDT and compete over a four-day period, all while being evaluated by the Rush Select National Staff. The PDT is a great way for top-level Rush players to learn more about the Rush, and get the opportunity to be identified for higher-level playing opportunities. The top performers at PDT will be identified and selected to join exclusive future events.
U13-U15: West and Midwest regions will combine to form the West National Team. Northeast and South regions will combine to form the East National Team.
U16-U17: A and B National teams will be formed.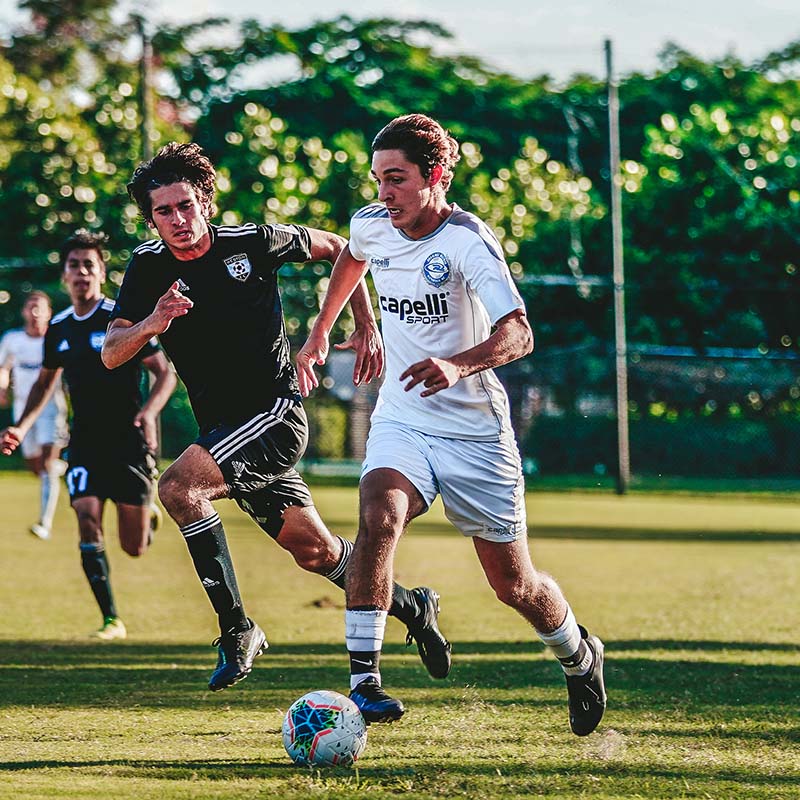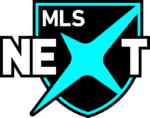 Pinnacle of Youth Soccer
MLS Next & Girls Academy League
The highest level youth league in the United States is called the MLS Next for the males and the Girls Academy for the females. Certain Rush clubs participate in these leagues and the most elite players within the Rush are pushed to play at this level. This is where the top Rush players are compared to the talent of the country on a consistent basis.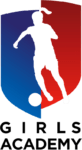 Train. Learn. Recover.
Rush Select Academy
Rush Select Academy is for serious top level athletes looking to eat, breathe, and sleep soccer. The residential soccer academy prepares student athletes for challenges on and off the soccer field. This high-performance academy is a year round program that focuses on optimizing the physical and mental performance of each student accepted into the accredited K-12 program.
Learn More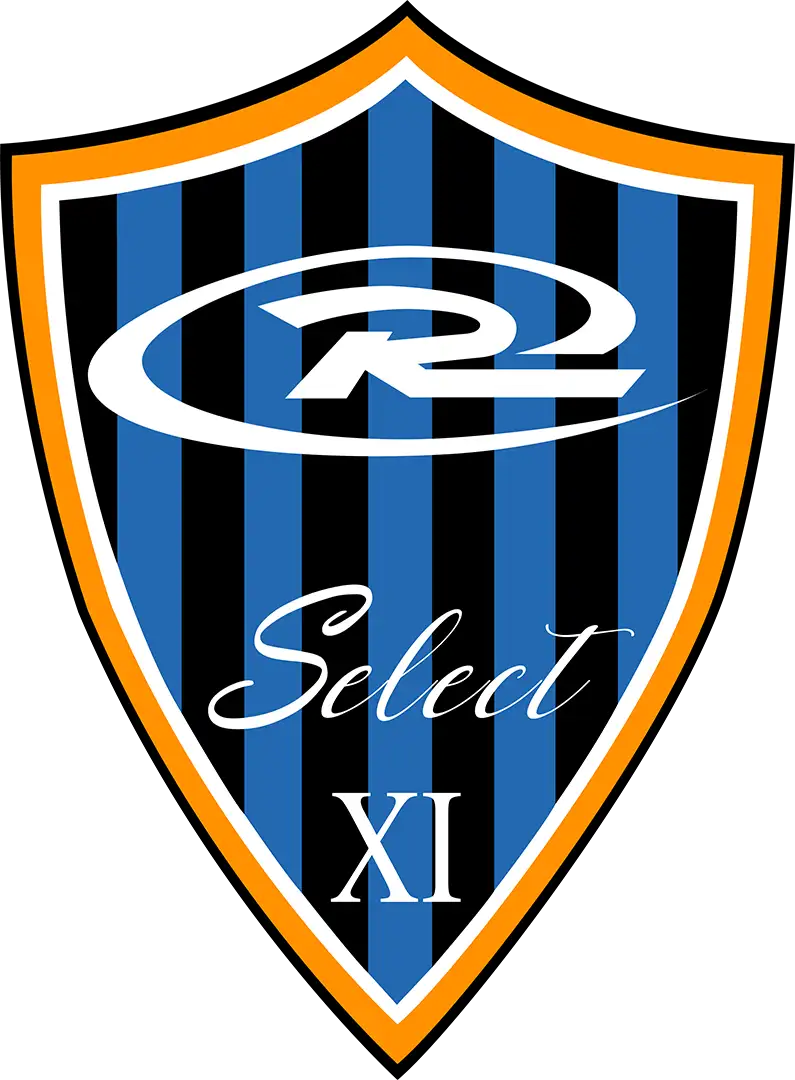 Bridging the Gap
Pre-Professional Opportunities
USL League and the Women's Premier Soccer League is the highest level of pre-professional soccer in the U.S. Top performing collegiate aged athletes play for these teams. This is the level of competition that prepares our Rush athletes to become pro's.
Opportunities Across The Pond
International Play
The European level of play is unmatched, for serious players looking to go pro having international experience is a must. The overseas opportunities offered by Rush give players a chance to sharpen their skills on the field, experience new cultures, and create memories of a lifetime.
Level I Professional
Top of the Pyramid
Varazdin Rush plays in the highest level of the league, comprised of 10 teams. Competing in the first division in Europe is the ultimate aspiration for every soccer player, and for Rush, this dream is finding its realization in Croatia.
Learn More