High Performance Soccer Training
Soccer Capital of the World
Besides being an incredible tourist destination, Spain is the country of futbol. Spain Rush SPF is an international high-performance soccer program designed for young players looking to take their game to the next level while experiencing a new culture. Train with 1st Division Clubs, play against top Spanish Teams, visit cultural monuments and stadiums such as the Real Madrid "Bernabeu", the Valencia CF "Mestalla" or the Barça "Camp Nou". The realism and the intensity of the training methodology here is known all over the world and SPF gives you the opportunity to combine all this in a single sports trip.
We Take Care of Everything
Accommodations
You just have to focus on your soccer, your experience, and build memories in a country where Futbol is the #1 sport!
Visit Their Website
More than a Tourist Destination
Life in Valencia
With awesome Mediterranean beaches, great climate year-round and the largest historical center in the entire country it's no wonder why Valencia is ranked Spain's 3rd best city. Not to mention, it's home to some of the best-known sport/cultural events in the world.
Frequently Asked Questions
F.A.Q.
Are players required to have a visa?
Yes, to stay more than 3 months players will need to apply for a Student Visa. For the players coming from the USA, there are two different options:
Apply at the Spanish embassy in the USA. There are multiple consuls around the USA.
Come with a Tourist Visa and during the first month in Spain then change the visa from a Tourist Visa to an Education Visa.
How many full time players have residency @ SPF/Spain Rush currently?
For the coming season, 2023-2024, starting August 1st, we have:
36 – 40 Players living with us at the Resort
10 Players living on-site Resort with their families
They come from 21 different countries including USA, Thailand, Japan, Tanzania, Korea, China, Bulgaria, Australia, Mauritania, Egypt, Indonesia, Kenya, Algeria, Ireland, Canada, Libia, Syria, Ukraine, India, Slovakia, and Hungary.
What is the best airport to fly into?
We recommend arriving in Valencia. But in case you land in Madrid or Barcelona we can arrange a pick-up service with one of our Staff (Extra cost around 150€).
How many days a week do you train & what do players do for OFF days?
There is a total of 6 trainings per week plus one match. This ends up being about 15hrs 30mins of football per week minimum.
Training Schedule:
8:30 – 11:00a, Monday/Wednesday/Friday: with Spain Rush (Field Training & Gym)
7:00 – 9:00p, Tuesday: match vs Spanish club
Plus
3 additional trainings with Spanish clubs per week in the afternoon. (Schedule depends on each player). Players Over 18 also play in leagues with their Spanish club on Saturdays.
Rest Day:
On Sunday players have the day off to rest and study at the Resort.
How many players stay in a room?
All of our rooms are triple occupancy rooms. Staff clean the rooms twice a week and change the sheets and towels once a week.
Are the Girls housed separately? What is the gender ratio?
Girls live in the same resort as our boy players but are assigned to girl-only rooms. 90% of the people living on the Resort are boys.
Our resort also accommodates multiple girl basketball teams and tennis players.
What is the Ratio of Coaches to Players? UEFA and/or FIFA licensed, etc?
In the morning players are divided into small groups of 8-10 players per coach. All of our coaches come from pro clubs like Valencia CF or Levante UD and hold UEFA Pro licenses.
Where can parents stay while their child/player attends the program?
We have a hotel very close to us called Ad Hoc Parque Betera. It is 1 minute walk from the resort.
How are the fees/payments paid(deposit, etc.)?
Short-term programs require full payment in advance.
Long-term programs can be paid in 4-5 installments but must be completed prior to the end of the season.
Is there security onsite? Is the surrounding area offsite safe?
On-site we have a 24hr English-speaking receptionist, as well as a camera system around the resort. A representative from Spain Rush is also on-site from 8 am to 6 pm almost every day.
What are the specifics of the medical staff(qualifications, hospital access, physical therapy, etc.)?
As part of the program, we have our physiotherapist available at all Spain Rush sessions. Players can use them any time they want or need. If a player sustains an injury, the physiotherapist will evaluate the player and then give instructions to visit the hospital or not.
The hospital we use is only 15 minutes away from the resort and it is a private luxury hospital.
For the players who come for a long-term program, we have private medical insurance that covers everything except for dental visits. If a player enrolls in a short-term program, they need to bring their own private travel insurance.
Are there scholarships available? Details?
We do not have scholarship options available, all players pay the same amount no matter where they come form. If a player appears to be a benefit to our program and is struggling to meet the financial responsibilities of our program we can discuss internally.
Does each player(student) have to enroll in the Spanish curriculum/course?
Yes, for short-term programs they join Spanish lectures and for long-term programs, the families choose what kind of studies they want for their boys or girls.
For long-term programs, we have different options for Spanish Studies:
Spanish lectures in the Academy of Language
Spanish School program in Spanish School Helios
British School program in British School El Plantio
American School program in American School Valencia
What is the age range of student-athletes to have residency?
Our players range from 10 years of age to 22.
Does each player receive an ongoing evaluation review ? How often? In what format?
Every month players receive a report for their football training as well as their education. Reports are sent on the 360Player app.
Is there access to indoor playing facilities (weather, 5v5, 7v7, etc.)?
Players & Coaches can use all the facilities as they want. All the football fields, futsal, basketball courts, tennis, pool, etc. are available for trainings.
Is video used in training & education? What other type of technology is utilized?
We use Veo to record all the matches, after a game concludes it is post on the 360Player app.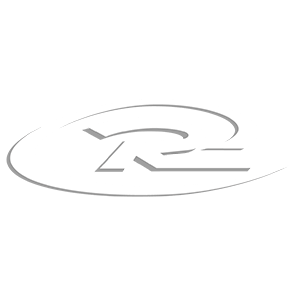 It's Your Turn To
Train in Spain
Are you interested in playing abroad in a country where futbol is practically a religion? Here's your chance to train with Spain Rush SPF in Valencia! Contact our Director of International Affairs, Tiago Calvano to learn more about this amazing opportunity you'll only find through Rush.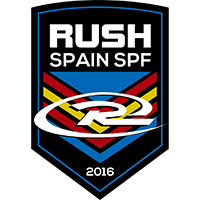 Meet our
DIRECTOR OF INTERNATIONAL AFFAIRS