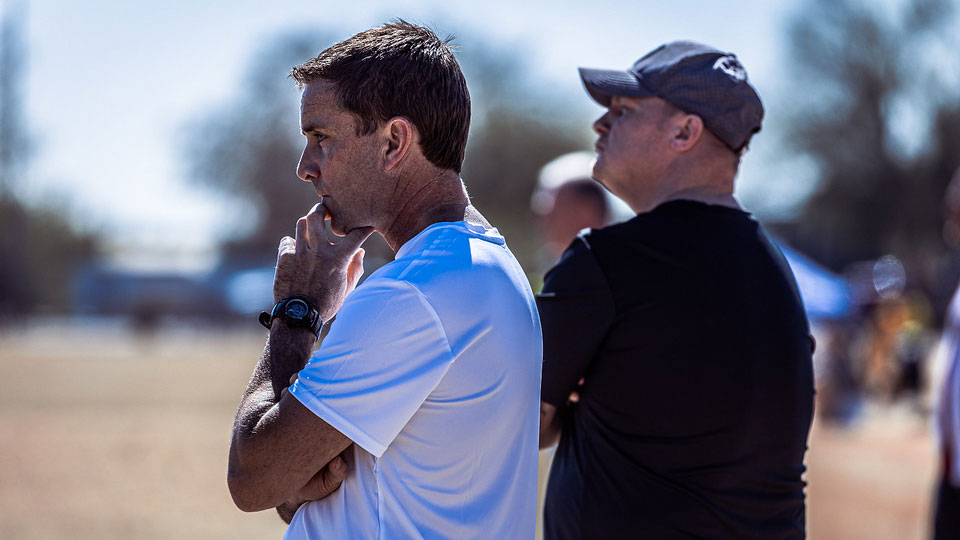 Going Through Tryouts – The Parents Perspective
Continuing with our Monthly Educational Campaign around Tryouts, Chris P. -Rush Soccer Development Director- spoke with Rush Parents from Virginia Beach, Kansas and New Mexico. In this discussion, parents shared their feelings on how to survive and thrive through tryouts and how they can support their children.
This is the second part of our Monthly Campaign. Previously, Chris P. hosted an amazing Webinar with Rush Players. Click HERE to Watch and/or Read!
We could say that we, as coaches, always focus on our players, since they are the protagonists of the game. During the Tryouts, we want them to be able to enjoy and perform in the best way, without losing the possibility of having fun with their teammates and friends. But many times we leave aside another fundamental part of the process: parents.
As we go through the Tryouts period again, we wanted to hear from Rush's parents about this process, how the kids cope, and how to improve the experience for all parties involved.
Chris P., Rush Soccer's Developmental Director, had a great conversation with wonderful Rush parents, in which they discussed Tryouts and the possibility of improving the process for kids, parents and coaches. Watch below!
During the discussion, parents shared that they experienced anxiety and felt uneasy as they didn't know what team their child would be on and who would integrate the parent group. That is why Jenny Mick, from Kansas Rush, tried to stay involved: "I feel very anxious through the process of tryouts so I volunteer for registration at Kansas Rush tryouts, this helps me stay connected".
"Having open and honest conversations with coaches all year long is key to a successful tryout for the upcoming season", Antonia Bynum from New Mexico added. Antonia and Daylon explained that they also model the behaviours they want their children to show by keeping a positive mindset and attitude.
Echoing what Rush Players told Chris P. during the previous Webinar, some parents suggested that clubs should communicate clearly and let parents know whether their child was in the top, middle or lowest third of the team, giving parents an idea of where the player stands. James Mick from Kansas thought 'as players get older it is key for them to know where they stand and the pecking order on the team so the player can drive the process'.
Chris P. received some wonderful ideas and suggestions, but there's one that emerged above all: Communication is key as well as consistency on feedback and continuing our relationships, so there is transparency on both sides.
Parents went on to share their favorite Rush memories towards the end of the conversation and they gave us some goosebump moments. We'd like to hear from other parents your ideas on what we can do to improve tryouts/placements as well as your favorite memories!