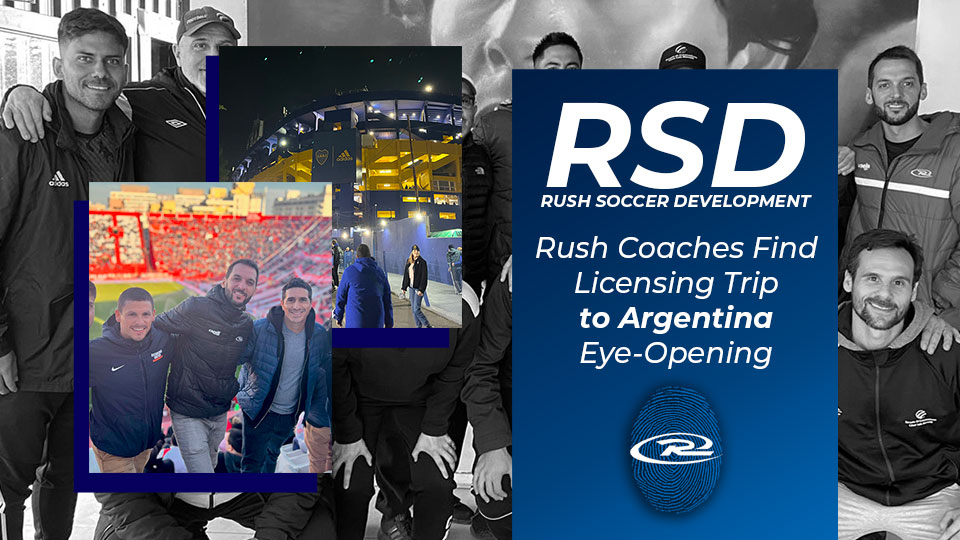 A License To Learn
Rush Coaches Find Licensing Trip to Argentina Eye-Opening, Helpful
While Rush Soccer stresses the importance of creating more pathways for players to find success on the pitch, Rush coaches are getting more opportunities themselves with advanced training to improve their coaching skillset.
One of the emerging opportunities is through Rush Soccer's partnership with ATFA — Associación de Técnicos del Fútbol Argentino.
Juan Castellanos, the technical director with Rush Union in Atlanta, went to Argentina this summer with four other Rush coaches, working on achieving either their B or C licenses as part of the Menotti school. César Luis Menotti, who led Argentina to a World Cup championship in the 1978 tournament, has been globally respected for his style of coaching for more than fifty years.
Castellanos and the other attendees started the process by working on their online portion of the school, lasting several months. Then in June, they traveled to Argentina for a week-long intensive course.
But it wasn't all spent in the classroom. Coaches had the opportunity to observe as well as run training sessions.
"The experience these coaches have is amazing," Castellanos said. "We had Fernando Signorini, the fitness coach for Diego Maradona for fourteen years, working with us. Just so much experience and knowledge from all the coaches—and it was very well organized."
While they also ventured out and had the opportunity to experience plenty of Argentinian culture, the icing on the cake was a visit to two of Argentina's top clubs, Racing Club and Boca Juniors.
"At Racing, we met with different coaches and directors of coaching," Castellanos said. "We went there two times to watch different sessions and were on the sidelines with the coaches to see the training sessions."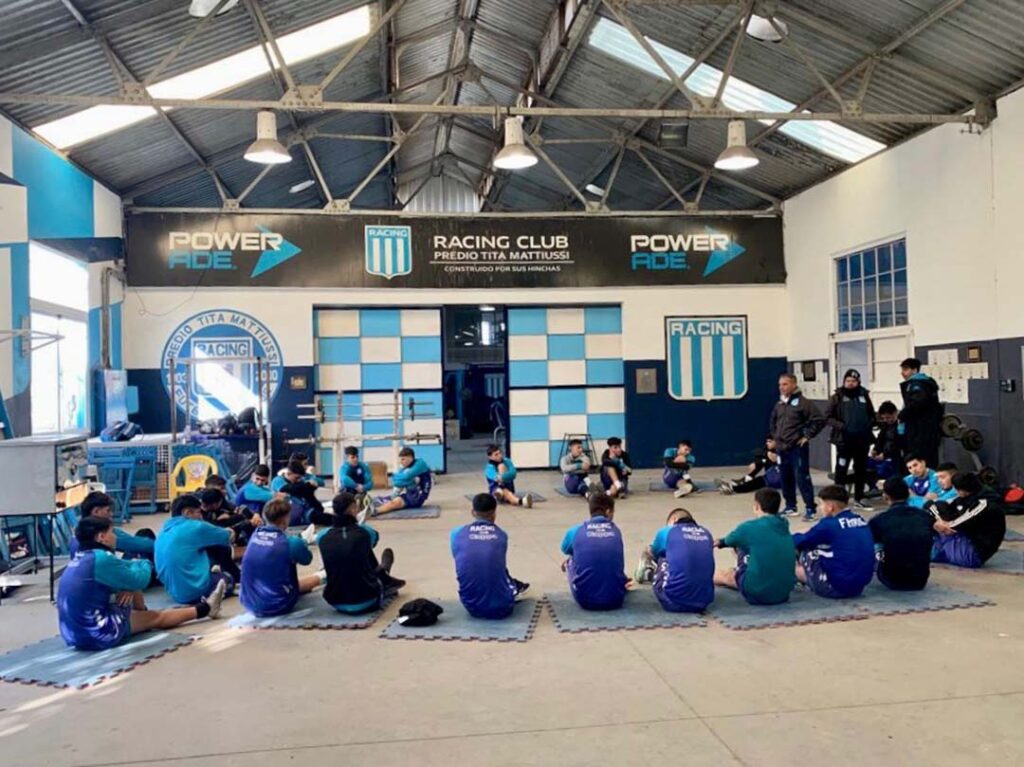 The group of Rush coaches also attended Racing's match against River Plate on the weekend as well as attended a training session at Boca Juniors.
Castellanos said he would encourage other Rush coaches seeking to earn a higher license and get a different coaching perspective to attend the ATFA school.
"The Rush Way is very much aligned with the Menotti philosophy, which is helpful for Rush coaches," Castellanos said. "But the whole experience was amazing. From the moment you get off the plane, you're in a country that has so much history and culture around the game that you can just feel it.
"It was eye-opening to us and probably brought us back to reality a little bit as you watch the level that their youth players are training at compared to what we do here. But it was great to have an open conversation with their instructors about the different challenges we're all facing with the teaching the game. It was nice to have that exchange with them."
If you're interested in attending this school, contact Rush's Sporting Project Director, Pablo Toledo at [email protected]