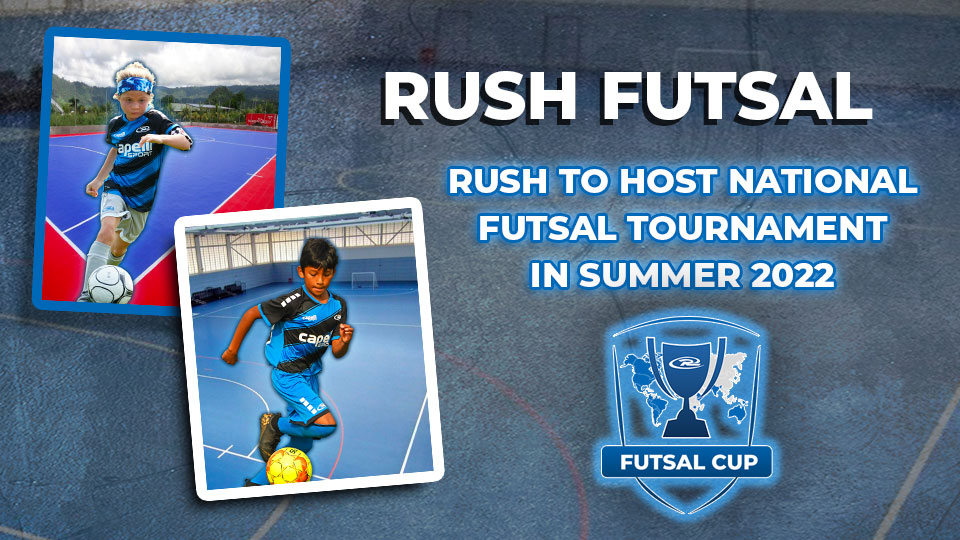 Rush to Host National Futsal Tournament in Summer 2022
While futsal had been growing slowly in popularity among U.S. youth soccer players, the foot-skill heavy game seemed to take off exponentially when Rush alum and U.S. Men's National Team star Christian Pulisic and other rising U.S. stars mentioned how the sport helped them.
Now Rush is meeting the growing demand in a new way for a sport that has helped numerous clubs find a way to keep developing technical skills when practicing outside isn't an option.
"For a long time, U.S. soccer has emulated the European model," said newly-appointed Rush Futsal Manager Chris Rue. "Now we're starting to get a lot of pockets of the Latin American and South American influence in our game, a lot of that is predicated on small-sided pickup games in the street. So, hence futsal was born here in the United States."
Rue, who's run futsal programs and tournaments for the past 13 years, is elevating futsal opportunities for Rush clubs, starting with a National Futsal Tournament in July at the sparkling new Legacy Sports facility in Arizona.
"A lot of Rush clubs are trying to find futsal opportunities wherever they can," Rue said. "So, we're trying to help fill that void and meet those futsal needs."
In 2022, the national tournament will be a scaled down event of what Rue will implement in 2023, which will have four regional tournaments with top teams advancing to a national championship. The event will be open to rising U12 teams and under to start, with older ages being added in the future.
While Rue has enjoyed watching the game grow, he's also witnessed first-hand how it has improved the technical skills of players he coached in his program.
"I think ultimately futsal helps develop important skills like anticipation and decision-making, those important boxes that you need to tick as you get older in the game," Rue said. "It's also about the amount of reps that you get. I think with the ball mostly staying on the floor, the amount of reps are exponentially more than in a soccer match. And you can't really hide on the floor either in futsal. You have to develop your skills to keep up."
Visit rush-futsal.com to get your team signed up today and participate in the Rush Futsal Cup!