Altitude Academies X Rush
Altitude Rush Boarding Academy
Altitude Rush prepares student athletes for challenges on and off the soccer field. This high-performance soccer academy focuses on optimizing the physical and mental performance of each student accepted into the accredited K-12 program. This internationally-renowned Soccer Academy attracts and shapes top student athletes from around the world.
Register Now for Summer Camp
Education for High Performance Athletes
About Altitude Rush Boarding Academy
The Altitude Rush Boarding Academy combines education with sport. We are committed to delivering the best-personalized training and education while providing each student with a pathway to success. Our year-round boarding school provides a dynamic learning community that ensures students get the support, training, and education they need to become champions.
Students can enroll on a full-time (year-round) or weekly basis, and select from their choice of boarding or non-boarding options. Full-time and weekly programs are available every week of the year. Additionally, program participants are given the opportunity to train with the best players from around the world, and engage regularly in competition, conditioning, mental training, nutritional guidance, video analysis, and many other player development processes. 
Commit to a Lifestyle of Excellence
Full-Time Program
Our high-performance soccer academy focuses on optimizing the physical and mental performance of each student we accept into our accredited K-12 program. We are committed to delivering the best-personalized training and education while providing each student with a pathway to success.
The Altitude Rush Boarding Academy provides schooling 6 hours per day Monday through Friday with on-site soccer-specific training weaved into the day. A student athlete begins their day with 2 hours of class followed by 2 hours of soccer training. Following lunch, they continue their day with 2 hours of class and 3 hours of soccer training in the afternoon. Evening, teacher-facilitated, Think Labs are also provided for students to give additional support and opportunities for learning.
Apply Now
You've never had so much fun working so hard
Short-Term Camps
With one of the best, most elaborate training camp facilities and programs in the world, Altitude Rush Boarding Academy offers training and activity options like no other academy. Students are trained by the same coaches using the same methodology as our full-time program so visiting students can easily be integrated into our regular program throughout the year. We are open 365 days a year so a student can continue their training anytime. Come for a week, come for two, or even come for an entire summer. Boarding and non-boarding options are available.
Register Now for Summer Camp
Train
Are you ready to bring out the champion within? The Altitude Rush Boarding Academy uses one of the most customized developmental youth soccer training programs in the industry. Our high-performance soccer academy focuses on optimizing the physical and mental performance of each student we accept into our accredited K-12 program. Our internationally-renowned soccer academy attracts and shapes top student athletes from around the world.
Periodization
The Altitude Rush Boarding Academy uses a periodized approach to help athletes deal with the rigors of training on a daily basis while in the heat and humidity of Florida. This proven methodology uses the individual players goals and divides the program into distinct periods so improvements are made step by step, month to month, and year by year. Using this method students make the greatest achievements in the shortest amount of time while having fun, preventing injuries, and staying mentally and physically fresh.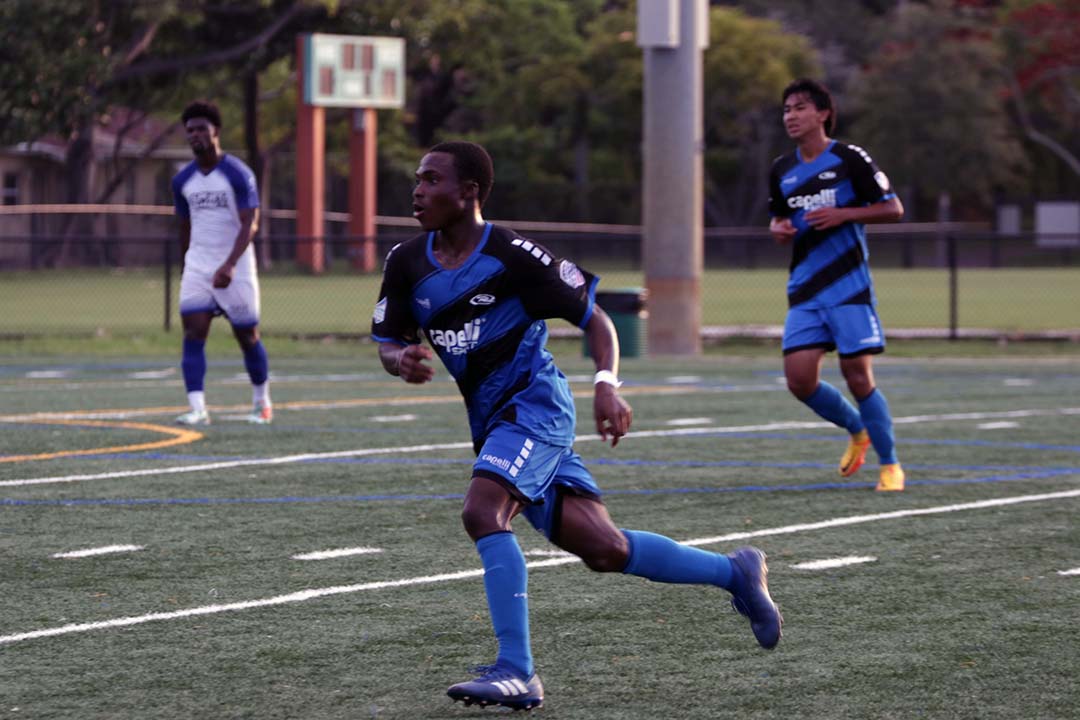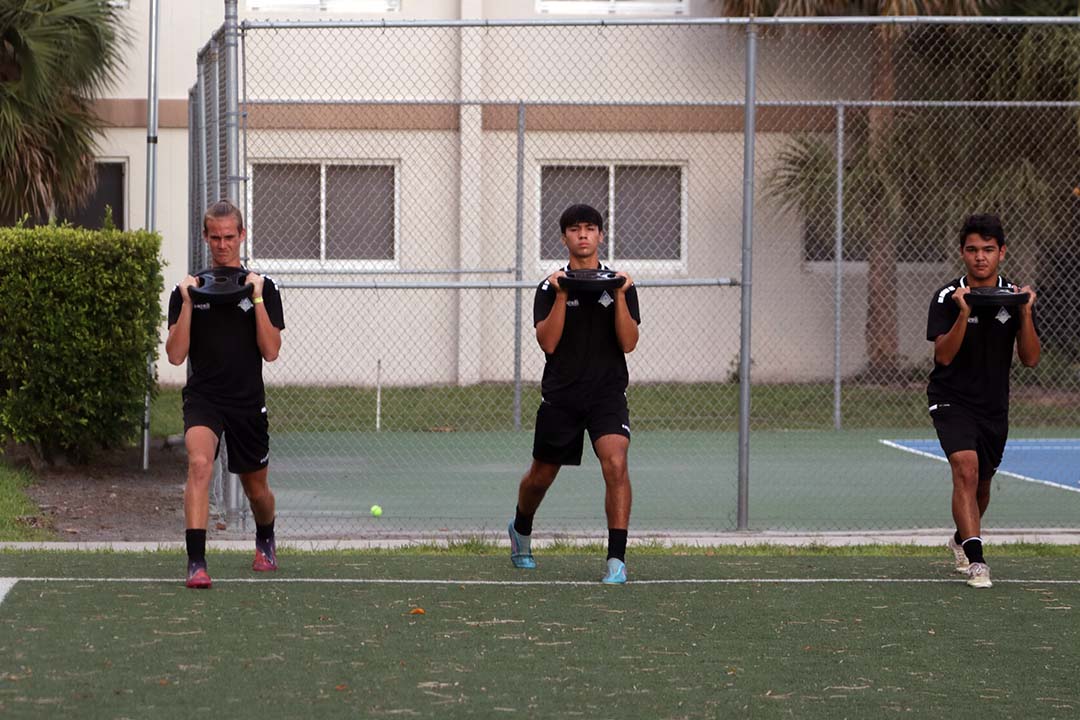 Performance
At Altitude Rush Boarding Academy you will get fit! Performance coaches are dedicated to help prepare you, mentally, physically and nutritionally to compete at peak performance during sporting competitions. Our training process is a comprehensive approach, which include proven scientific principles, promotes long term athletic development and provides an objective based plan that ensures continuous individual growth and success.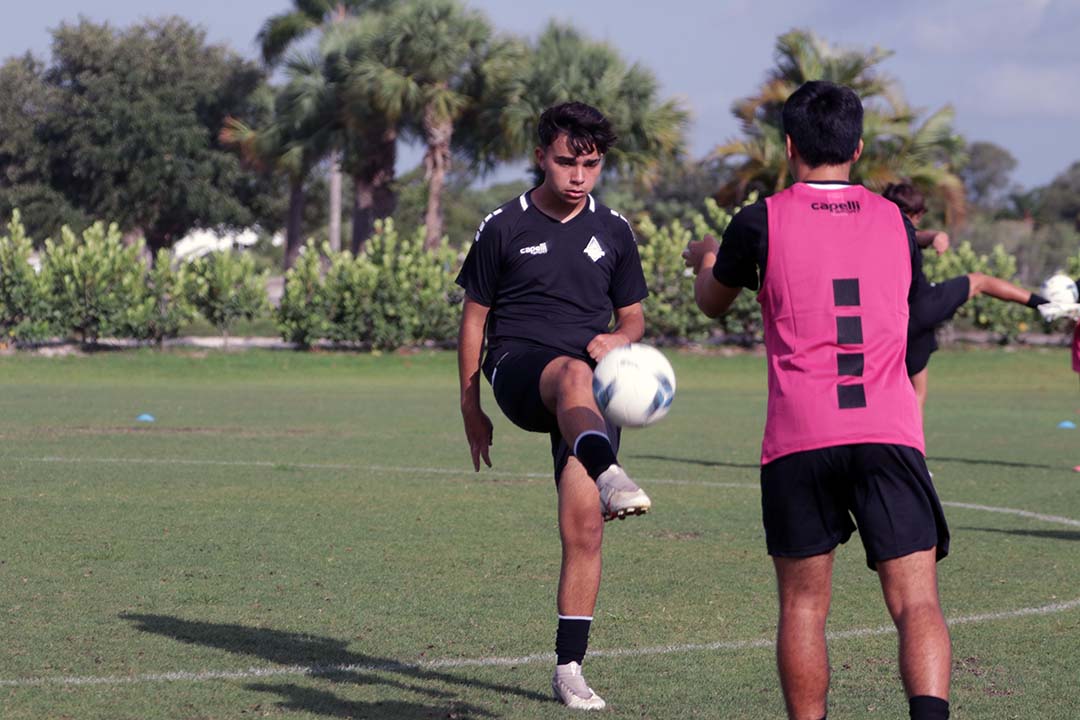 Professional Players to Professional Coaches
Meet the Sporting Team
Champions in the Classroom
Learn
The Altitude Rush Boarding Academy model for education incorporates and integrates a blend of resources and materials to create one of the most amazing learning environments in the world. With more than 35 years in education, our blended approach ensures those who participate receive an excellent education, have the opportunity to attend some of the finest universities in the United States and become life-long learners with a keen interest in high achievement. Altitude Rush Boarding Academy and its principals have placed hundreds of students in colleges and universities throughout the United States, many on athletic and academic scholarships.
As a Full-Time Student, you have the choice of several schooling options which will help you complete your academic schedule and create a comprehensive training experience, connecting the mind and body through sport and academics.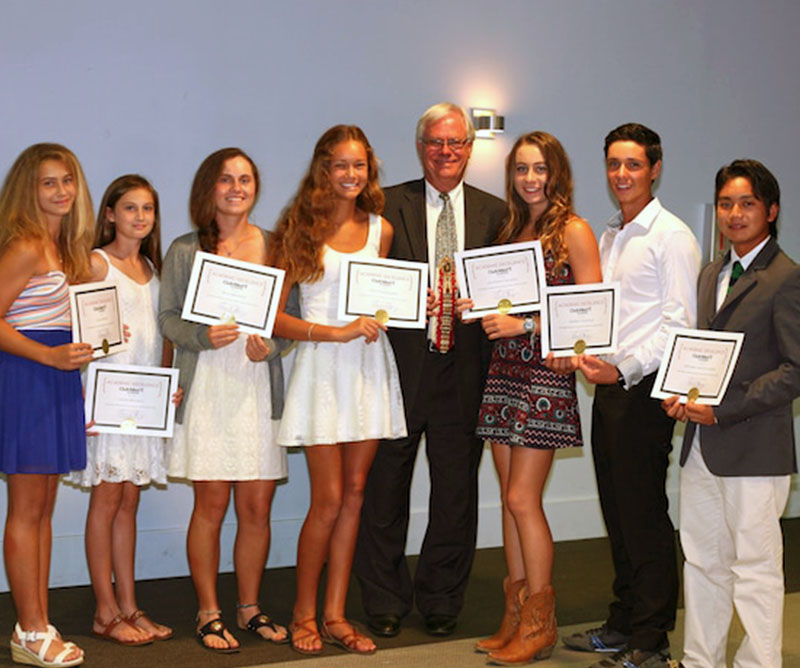 On-Site Academic Program
On our campus, we provide a highly-regimented in-class delivery program with a teacher-to-student ratio ranging from 1:4 to 1:8. Utilizing an individualized and blended approach, curriculums are customized using our online course catalog, which provides the academic springboard for our on-site academic coaches to teach, facilitate, and monitor.
Students attending Altitude Rush Boarding Academy have a variety of college prep courses including Honors level and Advance Placement (AP) options. We also offer various programs that can be worked into a student's core curriculum that allows them to build on skills that can be highlighted during college and professional recruitment. Language, computer science, engineering, and math are just a few existing programs we offer as a focus. And we are growing fast in the area of the arts.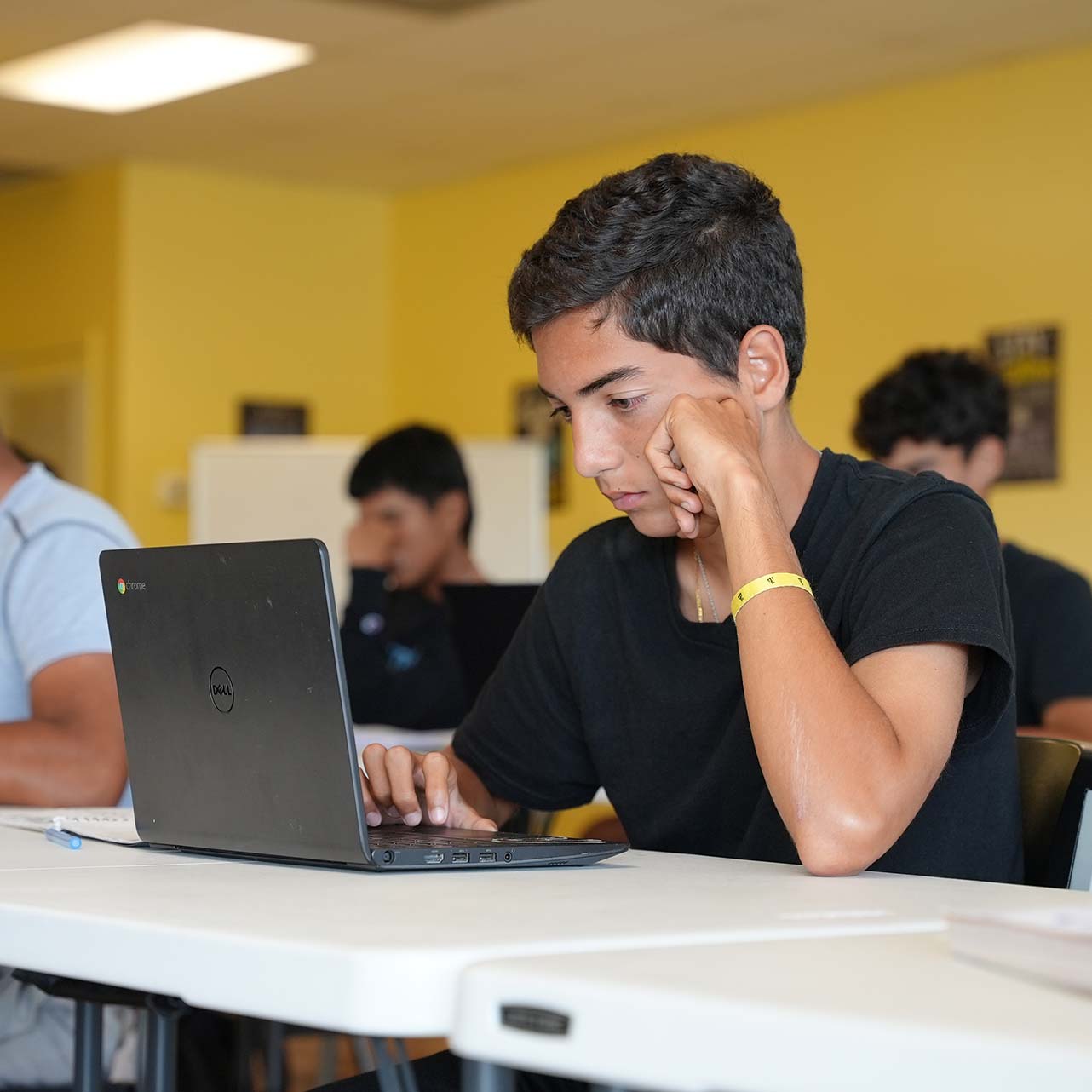 As students progress into their middle school years, our college prep program builds self-esteem and lays the groundwork for high school. Students in grades 6th through 8th can select project-based, text-based, or online courses or may choose a combination of curriculum options as needed to create an optimal learning experience. In addition, we offer opportunities for students to participate in our Gifted & Talented Academy starting in 6th grade. The middle school counselor plays a key role in keeping students focused and on track, supporting academic success.
Student-teacher interaction makes our courses dramatically different from other high school options. Students participate in a consistent dialogue with their teachers about coursework. Our teachers grade each assignment individually and provide specific feedback and insights into how students can improve their work.
Our mastery-based learning model allows teachers to make corrections, suggestions, and ask for revisions from students during the lessons so that students can improve their understanding of the subject matter. Our approach to education is dynamic, including innovative learning activities, multiple authentic assessment opportunities, and standards-based proficiency testing.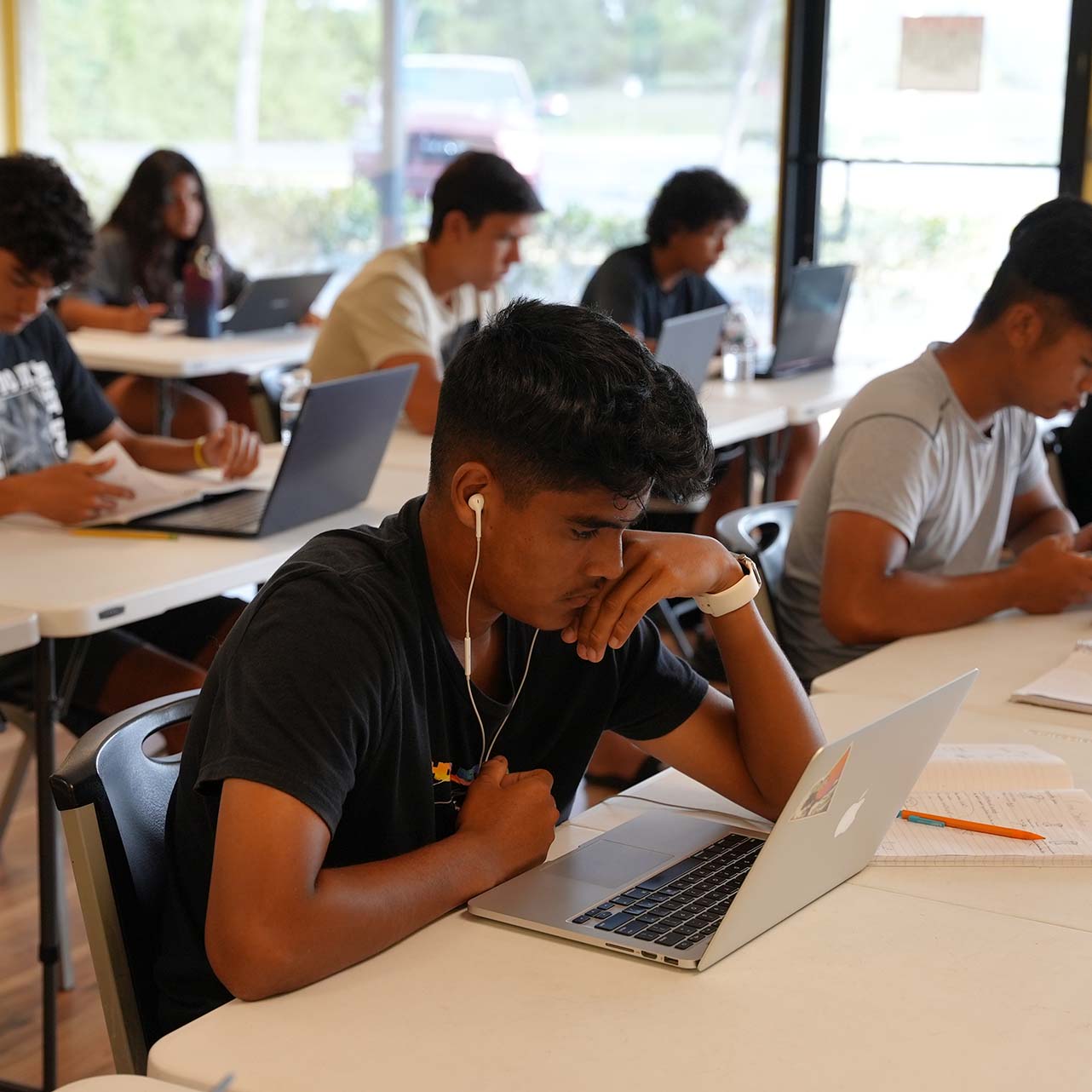 Off-Site Academic Program
For those wanting a more traditional academic program, we offer an off-site academic program that features a private school which is located just minutes away from our Sandpiper campus location. These options offer a more traditional classroom and academic textbook-based delivery and allow our students the choice of a traditional schedule with school in the mornings and soccer training in the afternoons.
Our academic team works closely to help support each learner through collaboration and conferencing with each academic partner. And with our evening on-site educational extension options, students at Altitude Rush Boarding Academy work with our teaching team to support them with their homework, projects, and other assignments that have been given.
College Placement Program
Our College Placement program helps guide you through the college enrollment process from start to finish. Every single one of our clients is put into the best position by receiving the guidance of over 20 years of recruiting expertise and close to 2,000 placed students. We believe that we increase the chances of finding the perfect school by exposing students to our network of college coaches built over the last two decades of earning their support and trust in our relationship.
The main aspect of our work is educating in the process of recruitment. The chances of being recruited can be increased immensely by having a more knowledgeable student and parent. We ensure that every Altitude Rush Boarding Academy Graduate receives the highest opportunity to be exposed and find the University of their dreams.
The college enrollment process can be overwhelming, so let us help you get started today as part of our Academic Extra add-on program. Your future is worth it.
Monday - Friday
Sample Schedule
7:15A – 8:00A
Performance
Work Hard, Play Hard
Recover
Altitude Rush Boarding Academy is headquartered at Club Med Sandpiper Bay in Port St. Lucie, Florida. The unparalleled resort amenities and facilities offer a training experience that is unlike any other. Here, you will ignite your game and bring out the champion within.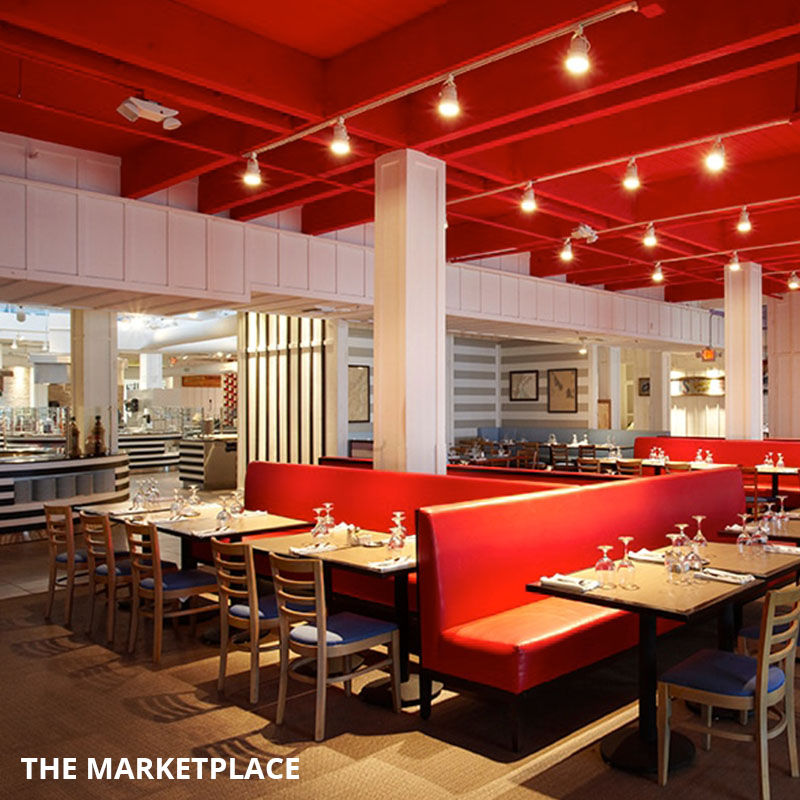 3 On Site Restaurants
Dining
Student meals are available onsite at one of three restaurants, a buffet style restaurant, an a la carte style restaurant, and a Steakhouse,all of which rate at a 5 star level for quality and selection.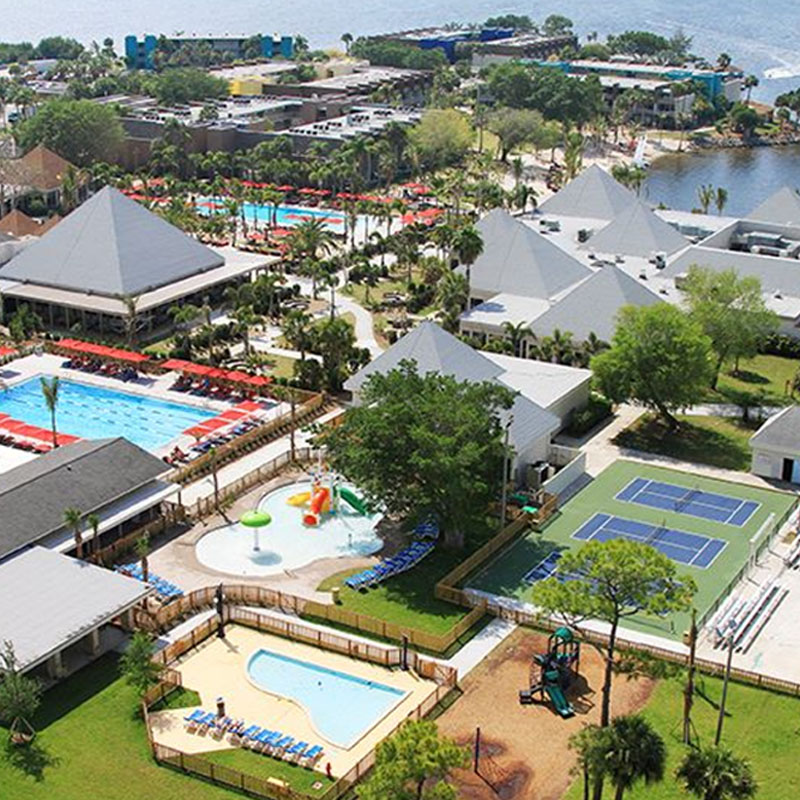 Club Med Sandpiper Bay
Resort Amenities
A wide variety of activities are available at Club Med, offering a home-away-from-home experience like no other. After the work is done, students can relax in a variety of ways, be it active activities or just kicking back and throwing their feet up at one of the pools.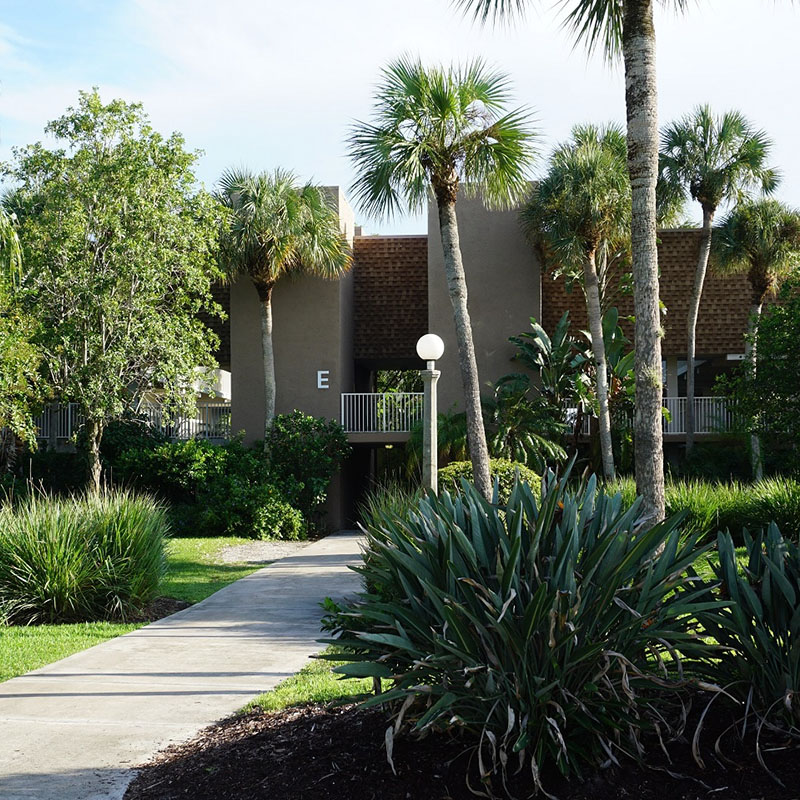 Home Away From Home
Student Housing
As a boarding student, you will have the opportunity to meet new people from other places and different cultures. Student rooms include access to wi-fi and onsite laundry facilities. All of the training facilities are located in one place, with gated security.
Do you have other children, friends, or siblings who want to excel in sports other than soccer? We offer elite sports training in the areas of tennis, golf, and volleyball. Contact us to learn more!